Birla Tisya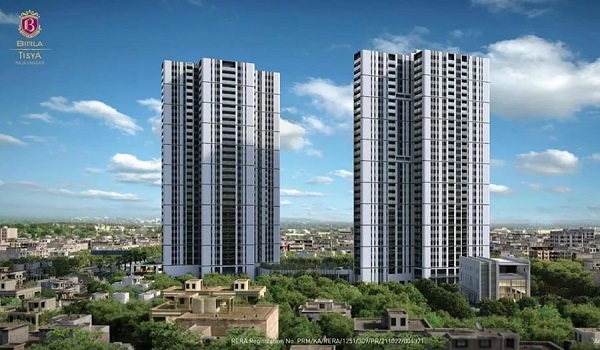 Birla Tisya, the upcoming luxury residential project by Birla Estates, is set to redefine the concept of opulent living in Magadi Road, West Bangalore. With its spacious 2, 3, and 4 BHK apartments, Birla Tisya caters to individuals' and families' diverse lifestyles and requirements. Birla Estates is renowned for its forward-thinking approach, and Birla Tisya is no exception. The project has been designed to harmonize with the charm of Bangalore's garden city while incorporating futuristic elements. Situated in the culturally rich neighborhood of Magadi, Birla Estate Magadi Road draws inspiration from the heritage of old Bengaluru. The residential spaces exude the essence of old Bengaluru's architecture and blend seamlessly with the vibrancy of modern apartment living. With prices starting at 1.45 Crore* onwards, Birla Tisya offers a range of options to suit different budgets and preferences. The apartments boast spacious layouts ranging from 850 to 1750 square feet, ensuring ample living space for residents. Spread across a sprawling land area of 4.75 acres, Birla Tisya is designed to provide a sense of openness and tranquility. The project comprises two towers with 31 floors, offering breathtaking views of the surrounding cityscape. The possession of Birla Tisya is scheduled for 2026 onwards, allowing homebuyers to plan their future in this exceptional residential community.
Birla Trimaya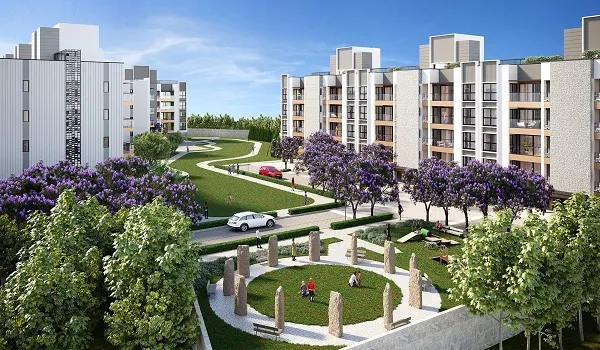 Birla Trimaya mixed-use township by Birla Estates, smartly located on Shettigere, off BK Halli Road, Devanahalli, North Bangalore. It consists of 1 to 4 BHK apartment. Spread across 50 acres, comprising 1680 units. Each tower has 25 floors. The total number of flats in Phase 1 is 550. The total number of units in this project is 2600 in multiple-phase. The project was launched on September 5, 2023. The price starts at Rs 50 lakhs to Rs. 1.2 Cr.
Birla Apple Aroma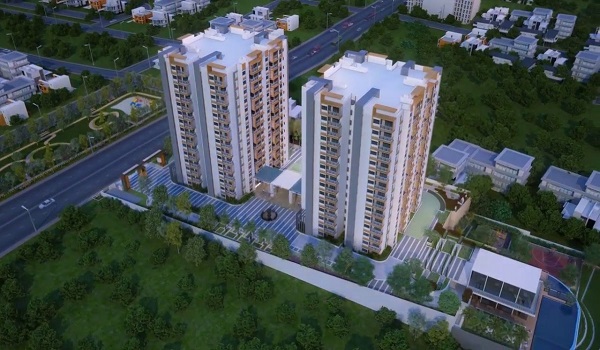 Located in JP Nagar, Bangalore, Birla Apple Aroma is an exquisite residential project offering 2.5 and 3 BHK apartments. The apartments range from 1340 to 1605 square feet, providing residents with spacious and comfortable living spaces. Birla Apple Aroma is designed to blend aesthetics and functionality perfectly. The apartments boast contemporary designs and thoughtful layouts, ensuring optimal space utilization. With meticulous attention to detail, the project offers a delightful living experience. JP Nagar is a prominent area in Bangalore known for its excellent connectivity and proximity to key amenities. Birla Apple Aroma residents can easily access schools, hospitals, shopping centers, and entertainment hubs. These include landscaped gardens, a clubhouse, a gymnasium, and a swimming pool. Birla Apple Aroma offers a serene and comfortable living environment for individuals and families looking for a contemporary home in Bangalore.
Birla Alokya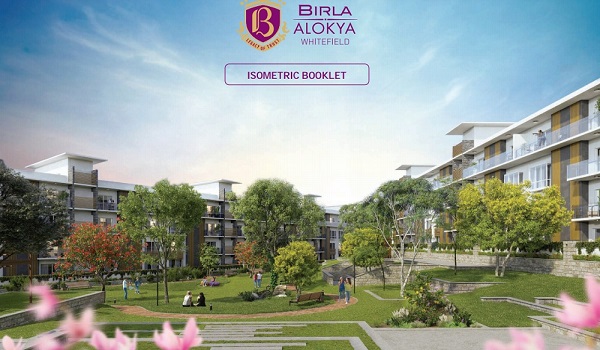 Nestled in the thriving IT destination of Whitefield, Birla Alokya presents an exquisite collection of 3 and 4-BHK apartments. This residential haven captures the essence of old and new Bengaluru, offering a unique blend of villa-like luxury within a vibrant apartment community. Spanning across 7.9 acres, Birla Alokya accommodates 218 meticulously designed apartments. The homes are spread across two floors, allowing residents to enjoy a private terrace or a lush garden space. Birla Alokya goes beyond the ordinary, providing an exceptional living experience with over 30 amenities. With its strategic location in Whitefield, Birla Alokya offers seamless connectivity to major IT hubs, educational institutions, healthcare facilities, and entertainment options. It is the perfect abode for those seeking a harmonious blend of luxury, convenience, and community living in Bengaluru.
Advantages of Investing in Bangalore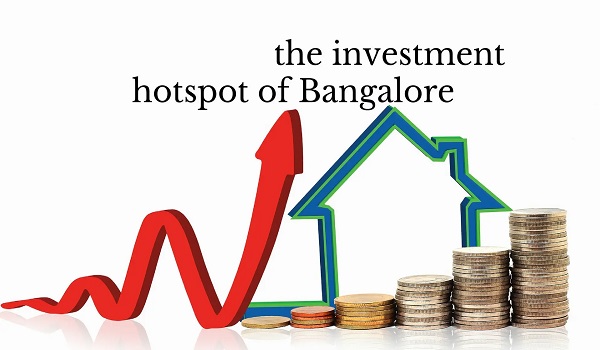 Due to the growth of the IT sector, many people from all over India have moved to Bangalore. The city has expanded greatly in the past ten years regarding technology, transportation, and connections. There are IT parks, fancy places to relax, and opportunities to work. Bangalore is one of the top cities for making money and growing industries. The real estate market is steady, so now is a great time to invest in Bangalore.
The city has many IT parks that attract talented young people nationwide. There are also many new startup companies here. This has led to the development of fancy and expensive homes. That's why many young people want to invest in Bangalore real estate.
Neighborhoods like Hebbal, Indira Nagar, Sarjapur, Hennur, Yelahanka, and Whitefield have many big companies and media agencies. These areas have super luxurious apartments and villas, perfect for investing in Bangalore. The value of real estate will always be high here because homes become more valuable over time.
Bangalore is one of India's top five richest cities, growing fast. There's lively nightlife, plenty of fun things to do, tourist spots nearby, and a luxurious way of living. This makes it one of the most exciting cities in the country. People can make much money and enjoy themselves here. This makes it a great place to invest in homes.
The city's demand for land and homes has always been steady, meaning homeowners make much money over time. The city is growing and expanding in terms of global business and new startups. So, anyone investing in real estate in Bangalore is making a smart choice.
Investing in Bangalore is a great idea that can make you money and give you steady returns. The city has lots of good job opportunities and creative careers. Many young people come here to do well in business. The nice weather and many things to do make Bangalore a great place to live.
About Bangalore City:
Bangalore City is one of India's favorite cities and the capital of Karnataka state. It's known by special names like the "Garden City" and the "Silicon City" of India. This place is full of greenery, with many beautiful gardens and parks. In the past, it was even called the "Pensioner's Paradise." People from different cultures and backgrounds love Bangalore because of its pleasant climate all year round. Many people move here from various parts of the world to find jobs and improve their lives.
More and more people want to live in Bangalore, so there is a high demand for places to live. The city's best real estate developers offer many options for housing. These homes come with great features and different prices to choose from. Bangalore City is a favorite city in India and the capital of Karnataka state. It's famous for being called the "Garden City" and the "Silicon City" of India. It's filled with lots of green gardens and parks, and people used to call it the "Pensioner's Paradise" a few years ago.
People from different cultures and backgrounds like Bangalore because of its nice weather all year. Many people come here from other parts of the world to find jobs and improve their lives. Many people want to live in Bangalore, so many homes are being built. The city's best real estate developers are making many different houses with really good things in them. The houses also cost different amounts, so people can choose what they want.
About Birla Trimaya:
Birla Trimaya is a modern housing project by the Birla Group. It's in Devanahalli, Shettigere, near BK Halli Road, Bangalore. The project is very close to Bangalore Airport and the KIADB business area. The project covers a big area of 53 acres and will have 3000 luxury apartments. You can choose from excellent 1, 2, and 3 BHK beautiful flats ranging from 650 to 3000 sq ft. The starting price for the flats is Rs 45 Lakhs.
The name "Trimaya" means creativity, prosperity, and artistry. Birla Trimaya offers nice homes that bring good luck and well-being. The flats come in different sizes and prices. You can choose from fantastic 1, 2, and 3 BHK flats, which are between 650 - 1550 sq ft. There are also bigger duplex apartments that are 3000 sq ft.
Birla Trimaya offers many outdoor spaces and great amenities for the people there. The clubhouse is big, about 60,000 sq ft, and has many indoor sports and activities. The project has 80% open spaces and more than 50 amenities, making it a special place to live in comfort and luxury. The property is waiting for approval from RERA Board and major banks. After RERA approves it, the project will start. It's planned to start by the end of 2023, and people can start living there in 2027.
Bangalore
Bangalore, also known as Garden City, was a favorite place for retired people because of its green neighborhoods. But now, there are more reasons to settle down here. The pleasant weather, modern infrastructure, and IT hubs have made the city the Silicon Valley of India. The city never loses its charm and has everything from schools and banks to hospitals, pubs, parks, restaurants, and shops. It's one of Asia's fastest-growing cities and attracts people of all ages who want to live happily.
Today, Bangalore is one of the top cities in India. It's a well-developed city that Indians like. The city has become a favorite place to live with its lively atmosphere and nice weather. It's a really smart city in India. People from different Indian cities, countries, cultures, and ways of life fit in perfectly here. The city has many green spaces and water bodies, called the Garden City of India. It's also known as the "Silicon Valley of India." Global IT companies prefer to set up here; even domestic startups choose this city to establish themselves.
IT zones, business hubs, manufacturing units, and special economic zones are common here. These host top IT companies, both global and domestic, as well as small and medium-sized businesses. Many entrepreneurs choose to start their businesses in this big city. All these aspects attract professionals and people from all over the country. It's the right place for those who want to improve their quality of life. That's why the city has been developing and expanding its borders to welcome more people.
The city has a good physical, social, retail, and civic framework everywhere. Even in the suburbs, the infrastructure is growing quickly. There are wide, well-planned roads, parks, and water bodies. Public transportation is convenient, including the Metro network connecting key city parts.
There are well-known schools, colleges, and job hubs all around. Shopping malls cater to various needs, and there are plenty of entertainment and leisure options like restaurants, cinemas, salons, and spas. The city offers good medical facilities, hospitals, and pharmacies. Banks, ATMs, and gas stations are also well spread out.
All of these factors make the city a preferred place to live. The real estate market contributes to this for commercial or residential properties. Developers create innovative and pleasant properties here, attracting both self-use and investment buyers. There are unique and modern commercial complexes, including big IT and business hubs.
The city's real estate has trendy designs and high-quality fixtures and fittings. Many leisure amenities, open spaces, landscapes, and water bodies exist. Indeed, Bangalore has become a promising and popular city in India. It offers a perfect environment to live and thrive in all aspects.