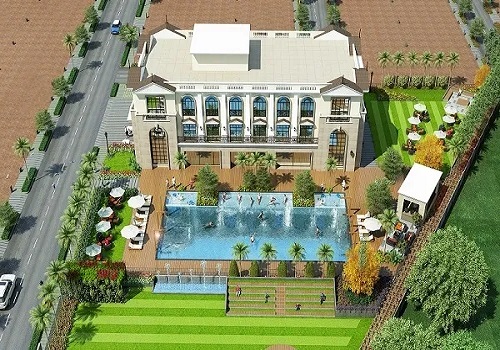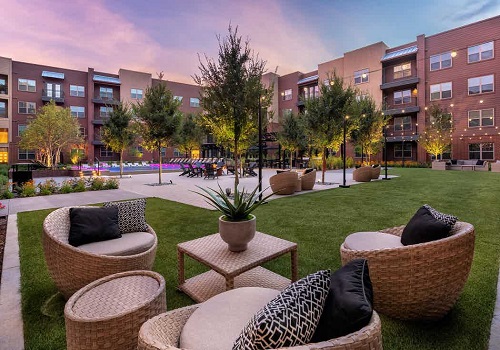 Birla Trimaya is a pinnacle of residential excellence on BK Halli Road in Shettigere, near Devanahalli, Bangalore, covering a sprawling 50-acre landscape. This ambitious project is poised to redefine the future of luxurious living, marked by meticulous design and a wide array of housing options. Within Birla Trimaya, the spotlight shines on its diverse housing choices, including 1, 2, and 3 BHK luxury and duplex apartments, each meticulously crafted to offer residents a blend of comfort and style. These spacious, well-illuminated apartments are thoughtfully designed to optimize space utilization, ranging from 650 to 3000 square feet, providing ample room for living and relaxation.
Birla Trimaya Gallery displays a collection of photographs or images showcasing the interior and exterior features of the apartments. This page is a visual representation of the available apartments and is designed to provide potential buyers with a better understanding of the property's appearance, layout, and overall appeal.
Moreover, Birla Trimaya boasts duplex premium apartments that embody luxury and sophistication, elevating the living experience to new heights. Characterized by contemporary design, high-end finishes, and expansive living spaces, these villas exemplify the project's unwavering commitment to luxury.
The layout of Birla Trimaya is a testament to careful planning, creating a harmonious and serene environment. It features lush green spaces, beautifully landscaped gardens, and tree-lined avenues, offering a peaceful escape from the city's hustle and bustle. The well-designed infrastructure ensures that residents have easy access to all the amenities required for a comfortable lifestyle.
Prioritizing residents' well-being and recreational needs, Birla Trimaya offers an array of world-class amenities. These include a swimming pool, fitness center, clubhouse, sports facilities, and children's play areas. These amenities provide various opportunities for relaxation, rejuvenation, and engagement in recreational activities right within the community.
Furthermore, Birla Trimaya's prime location in Shettigere adds to its allure. Shettigere is a renowned neighborhood in Bangalore, celebrated for its excellent connectivity and the presence of IT parks, shopping malls, educational institutions, and healthcare facilities. With seamless access to major roads and transportation hubs, residents enjoy hassle-free connectivity to other parts of the city.
The Birla Trimaya Gallery is a standout feature for property enthusiasts. This gallery showcases a diverse collection of property photos. It offers residents a unique opportunity to immerse themselves in the property world, adding sophistication and elegance to their living experience.
Birla Trimaya is an exceptional residential project that seamlessly blends luxury, comfort, and convenience in the heart of Shettigere. Its carefully designed homes, world-class amenities, and prime location set a new standard for upscale living. Whether you choose an apartment, Birla Trimaya guarantees tranquility and indulgence where residents can savor the finest life.