Birla Trimaya Price
| Unit Type | Carpet Area | Price |
| --- | --- | --- |
| 1 BHK | 521 Sq Ft | Rs. 0.50 Cr* - 0.55 Cr* |
| 2 BHK | 815 Sq Ft | Rs. 0.78 Cr* - 0.88 Cr* |
| 3 BHK + 2 T | 1022 Sq Ft | Rs. 0.98 Cr* - 1.07 Cr* |
| 3 BHK + 3 T | 1150 Sq Ft | Rs. 1.22 Cr* - 1.27 Cr* |
| 3 BHK + Duplex Garden | 2560 Sq Ft | Rs. 2.72 Cr* - 2.82 Cr* |
| 3 BHK + Duplex Terrace | 3179 Sq Ft | Rs. 2.86 Cr* - 2.96 Cr* |
Thanks to The Birla Trimaya, finding your dream apartment in Bangalore has never been more convenient. This eagerly anticipated development offers competitive launch prices, determined by its prime location and the esteemed reputation of its builder.
There are various apartment sizes to choose from: 1 BHK (650 sq. ft.), 2 BHK (1100 sq. ft.), 3 BHK (1350-1550 sq. ft.), and Duplex (3000 sq. ft.). The prices are approximately 45-50 lakhs for a 1 BHK apartment, around 80 lakhs for a 2 BHK, about one crore for a 3 BHK, and about 2.2 crores for a Duplex.
You can find the Price List, Cost Sheet, and Payment Plan once the pre-launch phase begins. The pre-launch prices for different types of apartments at The Birla Trimaya are expected to be quite attractive. The Birla Estates is fully committed to assisting customers and fulfilling their dream of owning property within this mixed development project.
Considering the mentioned aspects, Birla Trimaya price aims to be accessible to various groups. The 1, 2, and 3 BHK beautiful apartments are designed to align with market standards, regardless of the builder's reputation, ensuring affordability for potential buyers.
The choice of Shettigere in Bangalore for your property purchase is quite fitting. The real estate prices in this area are highly competitive. The Birla Estates will carefully analyze the price trends before determining the appropriate pricing for properties in this location.
Considering the potential price increase, potential home buyers will likely be enthusiastic about reserving their apartments in Birla Trimaya Bangalore. Birla Homes combine affordability with luxury. In the current year, builders have succeeded in making apartments more cost-effective, contributing to the community's economic strength through optimal pricing for sales.
Price of Apartments in Bangalore
Purchasing an apartment in Bangalore has become essential, especially due to the impact of Covid-19. Indian families have realized the significance of owning their property while living there. Depending on family size, one can choose the location and cost of an apartment. Options include ready-to-move-in flats and apartments in great areas that align with your budget, catering to your search for a comfortable long-term residence.
In Bangalore, different types of apartments are available, including studio apartments, 1BHK, 2BHK, 3BHK, and 4BHK. Prices vary based on the apartment size and the facilities provided to the families purchasing them. In the affordable segment, prices range from 40 lakhs for a decent 1BHK to around 1.5 crore for a 3BHK. On the other hand, the luxury segment spans from 1 crore for a 2BHK to approximately five crore for a 4BHK
Birla Trimaya Apartments in Bangalore
The opportunity has arrived for those interested in purchasing a home in Bangalore to savor the experience. You can now acquire an apartment at The Birla Trimaya, a project by the Birla Estates in Bangalore. This project is developing, and numerous buyers eagerly seek their dream homes here. The project also highlights the availability of diverse payment plans, including construction-linked plans and a down payment option that requires an initial sum. Banks are likely to offer various choices based on customer eligibility. These apartments are truly splendid and are situated in picturesque locations.
Payment Plan - The Upright Decision by Birla Estates
There are various ways to pay for these apartments, like plans linked to how the building is constructed, a plan where you pay a chunk up front, and a plan where you pay for something and then nothing until you get the place. The builder talks about these plans with the bank before deciding. The bank agrees to these choices based on whether you can afford them. Birla Trimaya Payment Plan isn't known yet, and this project is still pretty new. But having good choices can help the builders sell faster.
Bangalore Real Estate Trend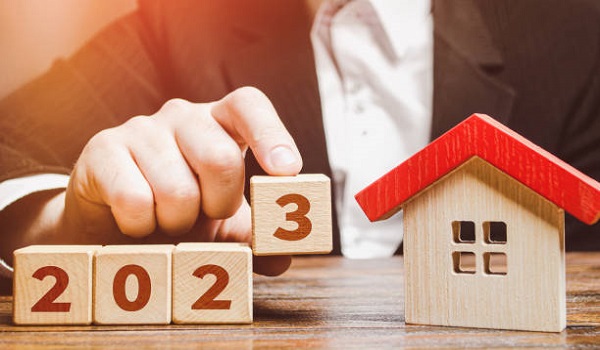 Bangalore's real estate is set to thrive in 2023, boosted by fresh projects like The Prestige City. The city is a top choice, especially since many first-time home buyers have invested during the pandemic. When buying a property, thinking about long-term investments is important, and Bangalore undoubtedly offers the best possibilities.
Despite the pandemic, apartment prices haven't decreased. This shows that Bangalore's real estate market has proven its strength. The city's rapid development has opened doors for people to buy their dream homes. After the pandemic, many people want to buy larger, luxurious houses. The IT and BT professionals are drawn to purchase upscale suburban apartments
Current Price in Shettigere and Price Trends
Shettigere has emerged as a rapidly growing neighborhood in Bengaluru, well-connected by roads to major IT hubs like Devanahalli, Marathahalli, Whitefield, and Electronic City. The real estate market in Shettigere is on the rise, marking it as the second most preferred selling area. Over the years, residential property prices on Shettigere have seen a significant appreciation.
The area's popularity has surged due to its advantageous connectivity for residents. It boasts excellent access to all parts of the city. Given the common desire for properties conveniently close to key destinations, apartments in Shettigere are well-suited for substantial investments.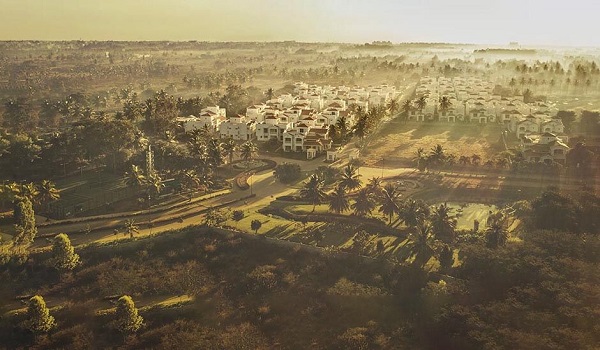 Whether you're seeking an investment opportunity or a residence near your workplace, the property costs in this area are favorable. Shettigere stands as one of the upscale residential locations within the city.
Cost Sheet - The Best Document for Customer Decision
Birla Trimaya cost sheet have not yet been released since the project is still in its pre-launch phase. It comprises two primary parts – the detailed breakdown of your apartment's cost and the payment schedule.
The comprehensive apartment cost is divided into the following elements:
Agreement value
Additional charges
Stamp duty and registration fees
Applicable taxes
Your payment schedule outlines the different stages and the corresponding amounts that will become payable at each point.
Frequently Asked Questions
1.
What is the cost of an apartment in Birla Trimaya?
The exact price will be decided based on the current market conditions. The price will be revealed when the project is officially launched.
2.
How much does a 2 BHK apartment cost in Birla Trimaya?
The price for a 2 BHK apartment in this project is yet to be determined. It will likely be influenced by the brand's reputation and the pricing trends seen in Shettigere.
3.
What can be expected as the launch price?
The launch price will be announced shortly.
4.
Which banks have approved Birla Trimaya and offer loans?
The specific banks that have approved the project and are providing loans are unknown. Typically, banks like Axis Bank, HDFC, ICICI, IDBI, PNB, and SBI offer loans for projects by the Birla Estates.
Birla Estates- The Reputed Builder
Birla Estates Private Limited is a company fully owned by Century Textiles and Industries Limited. This Century Textiles company is the leading one in the B. K. Birla Group, which is involved in various industries like Textiles, Rayon, Pulp & paper, yarn, Salt, Chemicals, and more. Birla Estates will work on developing the land the group owns and collaborating with others in important cities. Their goal is to change how people think about Real Estate in India by giving a special experience and creating value for everyone involved. They aim to provide an iconic brand experience that matches their history and the importance of honesty, dedication, quality, and great design. Trust and transparency are important to Birla; these values guide everything they do.