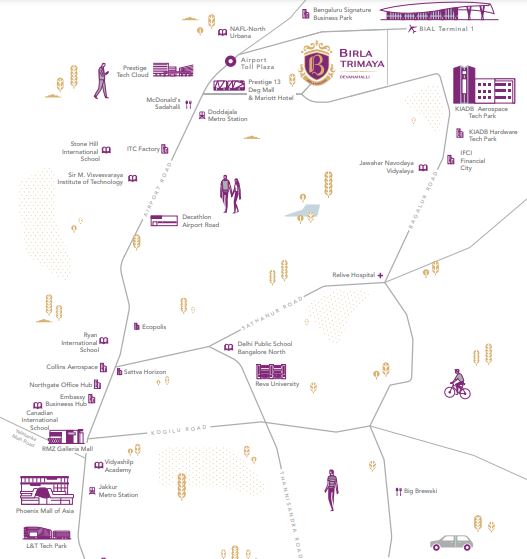 A location map is a graphical representation that visually depicts the geographical position or coordinates of a specific place, area, or point of interest. It provides essential information about the surrounding environment, nearby landmarks, and spatial context, helping individuals navigate and understand the relative position of the depicted location. Birla Trimaya is a new launch project which is built on 50 acres. It offers 1 BHK, 2 BHK, 3 BHK, and Duplex apartments with over 3000 apartments. The apartments are 650-3000 sq. ft.
About Bangalore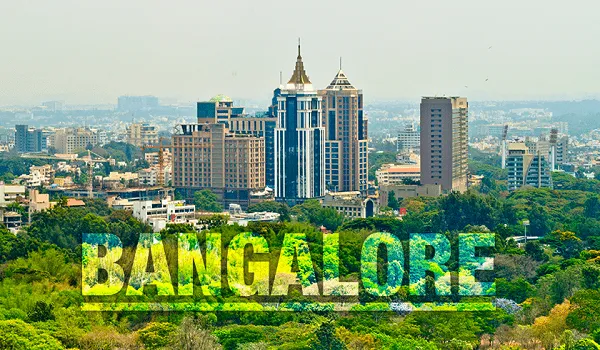 Bangalore, also known as Bengaluru, is one of the most prominent cities in India and a beloved home for many people who come here from different parts of the country. One of the main reasons people love this city is its wonderful weather, which is very pleasant and comfortable. Moreover, the town offers abundant job opportunities in various fields, making it a dream destination for professionals seeking a better life. The real estate market in Bangalore is fastly flourishing, with numerous excellent localities and impressive housing projects that attract homebuyers. This city is often called the Silicon Valley of India because of its significant role in the IT and technology industry, bringing in many tech-savvy individuals from different regions.
With its rapid growth and development, Bangalore is becoming a favorite location for people looking to enhance their lifestyles. The city is expanding its boundaries to welcome the increasing population, and one of the emerging suburbs is Shettigere, which is gaining popularity among home seekers. Overall, Bangalore offers a holistic living experience, with vibrant community living spaces, entertainment hubs, and various amenities that cater to the needs of its diverse population. Its charm, opportunities, and welcoming nature make it a city of dreams for many individuals and families.
Shettigere
Shettigere is a peaceful and green suburb located on the northern outskirts of Bengaluru, India. It's a favorite place for those seeking a serene living environment away from the busy city. The area has good connectivity with major roads and public transportation, making accessing essential amenities like schools, hospitals, and shopping centers easy. The area's real estate market has grown steadily, making it an attractive option for house buyers and investors. With its tranquil surroundings and promising development potential, it is becoming popular for people looking for a balanced and comfortable lifestyle.
Shettigere & Connectivity
Shettigere is a charming suburb located on the northern outskirts of Bengaluru, India. One of its major strengths is its excellent connectivity, which makes it a desirable place to live for many people. The area connects to important roads and highways, allowing easy access to the city's central areas and other key locations. One of the main roads that enhances the area's connectivity is the National Highway 44 (NH 44), also known as the Bangalore-Hyderabad Highway. This highway runs through the outskirts of Shettigere, connecting it to both Bengaluru and Hyderabad, which is a major advantage for people who frequently travel between these cities.
Moreover, the area is also close to the Kempegowda International Airport, Bengaluru's main airport. This proximity makes it convenient for travelers, reducing travel time and making air travel more accessible for residents. In terms of public transportation, it is well-served by buses and other modes of transit. The Bengaluru Metropolitan Transport Corporation (BMTC) operates bus services in the area, providing connectivity to various parts of the city. This reliable public transport system is a boon for commuters and ensures smooth travel within and beyond Shettigere.
Additionally, the government and local authorities have been working to improve road infrastructure, further enhancing the area's connectivity. The expansion and development of roads aim to reduce traffic congestion and facilitate smoother travel for residents. The excellent connectivity of Shettigere makes it a convenient place for daily commuting and adds value to its real estate market. Many people are attracted to the suburb due to its peaceful environment and quick access to amenities nearby.
Overall, the area's connectivity is a major asset for its residents, offering them the best of both worlds: a tranquil suburban lifestyle with convenient links to the bustling city of Bengaluru. As the region continues to develop, its connectivity will likely play a vital role in its future growth, making it an even more sought-after location for homebuyers and investors.
Real Estate Growth in Shettigere
In recent years, Shettigere has experienced remarkable real estate growth, transforming from a quiet suburb into a bustling and sought-after residential destination on the northern outskirts of Bengaluru, India. This growth can be dedicated to many factors that have made it an attractive choice for buyers and investors. Its strategic location has been a significant driver of its real estate growth. Situated near the Kempegowda International Airport and well-connected to major roads and highways, the suburb offers convenient access to important areas in Bengaluru and beyond. This accessibility has made it a favored choice for frequent travelers, working professionals, and companies looking to set up nearby offices.
Furthermore, the area's infrastructure development has played a crucial role in its real estate boom. Local authorities and the government have invested in improving roads, public transportation, and other essential amenities. The expansion of the Bangalore-Hyderabad Highway and the establishment of BMTC bus services have enhanced connectivity and eased commuting for residents. The area's peaceful and green surroundings have attracted homebuyers seeking a tranquil living environment away from the city's hustle and bustle. The suburb's natural beauty and proximity to lush landscapes have made it a preferred choice for those looking to escape the chaos without compromising on modern amenities.
Compared to the city center, Shettigere offers more affordable housing options, making it the best choice for first-time homebuyers and middle-income families. The availability of residential projects catering to different budgets has contributed to the influx of homebuyers in the area. Real estate developers have recognized the area's potential and embarked on mixed-use development projects. These projects combine residential complexes with commercial spaces, retail outlets, and recreational facilities, creating self-sustaining communities catering to all modern living aspects.
Real estate developers and the government have offered attractive promotions, incentives, and financing options to encourage investment in Shettigere. These initiatives have further boosted the interest of potential homebuyers and investors. The presence of reputed and reliable real estate developers who have delivered successful projects in other parts of Bengaluru has instilled confidence in buyers regarding the quality and timely completion of projects in Shettigere.
About Birla Trimaya
Birla Trimaya is an exciting new township project by Birla Estate, located in the northern suburbs of Bangalore. Covering a vast area of 50 acres, the project comprises 1 BHK, 2 BHK, 3 BHK, and Duplex apartments. It offers excellent connectivity and convenience, positioned near Bangalore Airport on BK Halli Road in Shettigere, close to Devanahalli. Phase 1 of the project is awaiting RERA approval and will feature over 3000 housing units with 80% open space, ensuring a harmonious living environment. The possession of Birla Trimaya apartments is slated to begin from 2027 onwards, providing homebuyers ample time to plan their future.
With a range of amenities exceeding 50 options, the project promises a fulfilling lifestyle for its residents, and including a stunning 60,000 sq. ft clubhouse adds to the allure. The apartments are available in various sizes, accommodating diverse needs, such as 1 BHK (650 sq. ft.), 2 Bedroom (1100 sq. ft.), 3 BHK (1350-1550 sq. ft.), and Duplex (3000 sq. ft.). Birla Trimaya is competitively priced, with 1 BHK apartment ranging from 45 to 50 lakhs, 2 BHK from 80 lakhs, 3 BHK from around one crore, and Duplex units starting from approximately 2.2 crores.
Situated in the prime location of North Bangalore, near Devanahalli, it enjoys excellent connectivity and access to essential facilities. As a project developed by Birla Estate, a reputed and customer-centric builder with a track record of delivering high-quality projects, the project is eagerly awaited by many potential buyers.
With its top-notch amenities, varied apartment options, and trusted developer, it is expected to fulfill homebuyers' expectations and offer a comprehensive living experience. If you want your dream home with modern comforts and convenience, Birla Trimaya will be an ideal choice.
Address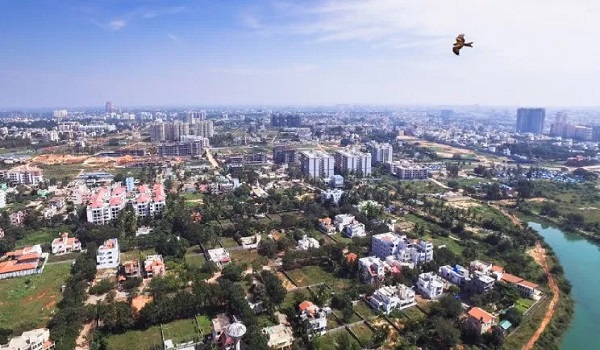 Birla Trimaya Address is BK Halli Road in Shettigere, close to Devanahalli. Shettigere's excellent connectivity with other areas of Bangalore makes it the best address.
Location Map
A location map helps in reaching a particular location. Looking into the location map of Birla Trimaya helps us understand where the property is. The project is in the northern region of Bangalore, India, near Devanahalli and close to the Bangalore Airport. The project is situated on BK Halli Road in Shettigere. It offers excellent connectivity to major roads and highways, making it a sought-after residential destination with easy access to essential amenities.
Connectivity
Shettigere, a serene suburb in the northern outskirts of Bengaluru, India, boasts excellent connectivity, contributing to its growing popularity among homebuyers and investors. Situated near Devanahalli, the area benefits from its proximity to the Kempegowda International Airport, Bengaluru's primary airport hub. This accessibility makes traveling a breeze for residents, especially frequent flyers and aviation industry employees. Regarding road connectivity, it enjoys easy access to the National Highway 44 (NH 44), the Bangalore-Hyderabad Highway, which runs close to the suburb. This highway links Shettigere to major cities like Bengaluru and Hyderabad, enabling seamless travel for both business and leisure purposes.
Furthermore, the area's strategic location offers easy connectivity to nearby important places. Devanahalli, a growing business and commercial hub, is near Shettigere. It is home to various industries, making it an attractive location for professionals seeking job opportunities closer to their homes. The real estate growth in Shettigere has been further boosted by the expansion of road infrastructure and the government's focus on improving connectivity to the area. As the region continues to evolve, its accessibility and connectivity will likely attract more people looking for a balanced lifestyle in a peaceful environment.
Hospitals Near Birla Trimaya
Narayana Multispeciality Hospital, Devanahalli
Columbia Asia Hospital, Hebbal
Akash Hospital, Yelahanka
Cloudnine Hospital, Sahakarnagar
Ramaiah Leena Hospital, Yelahanka
Hotels Near Birla Trimaya
Taj
ITC Windsor
Radisson Blu
Sheraton Grand Bangalore Hotel
Aloft Bengaluru Cessna Business Park
Schools Near Birla Trimaya
Canadian International School
Vidya Niketan School
Ryan International School
Shriram Vidyalaya
Presidency School
Malls Near Birla Trimaya
Canadian International School
Orion Mall
Esteem Mall
Mantri Square Mall
Elements Mall
Phoenix Marketcity
Frequently Asked Questions
1.
What is the exact location of Birla Trimaya?
The proposed residential developmental project is located at BK Halli Road in Shettigere, near Devanahalli.
2.
Which are the nearest landmarks close to Birla Trimaya?
Devanahalli is the nearest landmark to the project.
About Builder
Birla Estates- The Reputed Builder
Birla Estates Private Limited, a wholly-owned subsidiary of Century Textiles and Industries Limited, is part of the esteemed B. K. Birla Group of Companies, known for its diverse presence in Textiles, Rayon, Pulp & paper, yarn, Salt, Chemicals, and more. The company aims to develop land parcels under the group's ownership and explore collaborations with other top cities through joint development or strategic tie-ups. Their vision is to revolutionize the Indian Real Estate sector by delivering an exceptional and value-driven experience for all stakeholders. Upholding the legacy, they aim to provide an iconic brand experience rooted in transparency, dedication, quality, and exceptional design. Trust and transparency remain integral to Birla's enduring legacy, guiding every aspect of its operations.