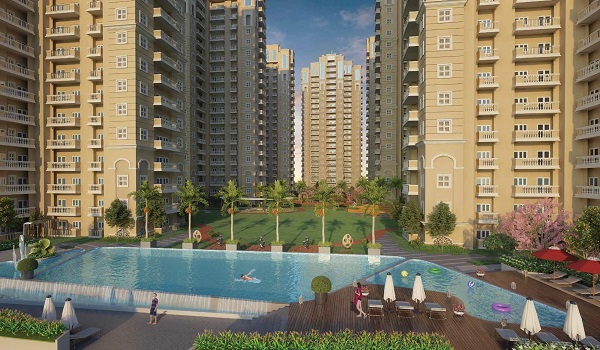 The Birla Trimaya brochure is now available for download.
Birla Trimaya is the best place to live with luxury homes. It's in Devanahalli, near the airport, a great spot with easy access to important things. The builders are starting the first phase of the project, and it's a perfect chance for people to get a home in this amazing community.
View Online or Download Brochure
A Grand Project
The project is a big and beautiful place with green fields covering 53 acres! There will be more than 3,000 apartments there. The project is huge, so there will be plenty of open spaces, almost 80% of the area! It's a perfect place to enjoy a peaceful environment or have fun doing activities with friends and family. The project has everything you could wish for!
Best Amenities:
The project is where luxury and fun come together with lots of cool stuff. They have a huge clubhouse, covering 60,000 square feet, where people can relax, make friends, and do fun activities. And guess what? There are more than 50 amenities in the project! They have swimming pools, gyms, and places to play sports. Plus, there are beautiful gardens, tracks for jogging, and special areas for kids to play. The property has everything you need to have an awesome and exciting life!
Luxurious Living Spaces
Birla Trimaya brochure shows 1BHK, 2BHK, 3BHK, and duplex options. You can choose a home that suits your needs perfectly. A 1 BHK apartment is built on 650 square feet, with a price of 45-50 lakhs. The 2BHK apartments are built on 1100 square feet, and their price is around 80 lakhs. A 3 BHK apartment is the best option for those who want big homes. It is built on 1550 square feet, and its price is around 1.2 crores. The duplex units are built on 3000 square feet, and their price is around 2.2. crores.
Easy Possession
At Birla Trimaya Devanahalli, we know how important it is to get your home on time. The first phase of homes will be ready in 2027, so you can plan your future without any worries. We work hard to ensure we deliver good homes on time so you can move in easily and happily. Birla Trimaya brochure PDF will show a whole way of living that combines luxury, convenience, and being part of a fun community. It's in a great spot near the airport, with many open spaces and amenities for everyone. The homes are designed with care and thoughtfulness. Whether buying your first home or looking for a smart investment, Birla Trimaya Brochure should be checked out first.
Birla Trimaya Brochure PDF can be downloaded now.