About Birla Estates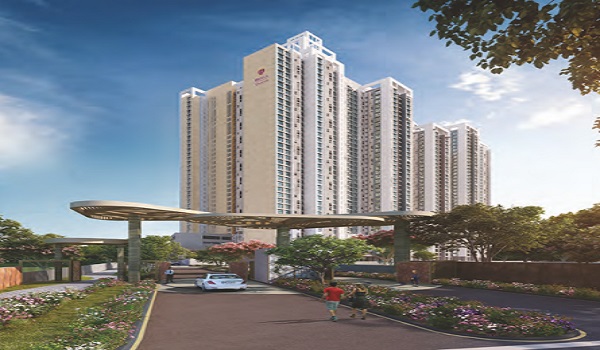 Birla Estates is a prominent name in the real estate industry, known for its commitment to creating exceptional living spaces that reflect elegance, innovation, and sustainability. With a rich legacy spanning several decades, Birla Estates has established itself as a trusted brand that delivers uncompromising quality and customer satisfaction. In this article, we will delve into the world of Birla Estates and explore what sets them apart from their competitors. Founded by the illustrious Birla Group, Birla Estates carries forward the legacy of excellence and integrity that has been the hallmark of the conglomerate. The Birla Group is prominent in various sectors, including cement, textiles, chemicals, etc. Leveraging their extensive experience and expertise, Birla Estates has emerged as a leading real estate player, setting new industry benchmarks.
One key aspect distinguishing Birla Estates from its competitors is its unwavering commitment to quality and innovation. Each project undertaken by Birla Estates is a testament to meticulous planning, thoughtful design, and superior craftsmanship. The company collaborates with renowned architects, designers, and consultants to create living spaces with elegance and sophistication. Birla Estates understands that luxury goes beyond aesthetics. Hence, they prioritize sustainability in their projects. From incorporating eco-friendly construction practices to utilizing renewable energy sources, Birla Estates strives to minimize the environmental impact of its developments. Their focus on sustainability ensures residents enjoy a greener, healthier lifestyle while contributing to a more sustainable future.
Another noteworthy aspect of Birla Estates is its customer-centric approach. The company places immense importance on understanding the needs and aspirations of its customers and strives to exceed their expectations. They aim to create houses and homes where families can forge lifelong memories. By paying attention to every detail and delivering personalized experiences, Birla Estates ensures that residents feel a deep sense of belonging and comfort. Birla Estates' portfolio encompasses a diverse range of residential and commercial projects, each offering a unique blend of luxury, functionality, and convenience. Whether premium apartments, villas, or commercial spaces, Birla Estates' developments are designed to provide an elevated lifestyle experience. With world-class amenities such as landscaped gardens, swimming pools, fitness centers, and community spaces, residents can enjoy a well-rounded living experience that caters to their every need.
Moreover, Birla Estates' strategic location choices further enhance the value of their projects. The company carefully selects prime locations that offer excellent connectivity, proximity to essential services, and a vibrant social infrastructure. This ensures that dwellers have easy access to schools, hospitals, shopping centers, and entertainment hubs, enhancing their overall quality of life. Birla Estates also embraces technological advancements to enhance the living experience for residents. From smart home automation systems to state-of-the-art security features, they integrate the latest technologies into their projects. This seamless technology integration ensures convenience, safety, and efficiency, allowing residents to live a modern and connected lifestyle. In addition to their commitment to quality and innovation, Birla Estates emphasizes building long-term relationships with their customers. They believe in delivering not just exceptional homes but also exceptional after-sales service. By providing comprehensive post-possession assistance and support, Birla Estates ensures residents have a hassle-free experience throughout their ownership journey.
Birla Estates goes beyond simply constructing buildings; they strive to create communities that foster a sense of belonging and camaraderie among residents. They curate well-designed common spaces and organize community events, encouraging residents to connect and build lasting relationships with their neighbors. This emphasis on community-building sets Birla Estates apart, as they understand that a truly fulfilling living experience is not just about the physical structures but also about the sense of community surrounding it. Furthermore, Birla Estates strongly focuses on transparency and ethical business practices. They prioritize clear communication with their customers, ensuring they are well-informed at every project stage. From the initial discussions to the final handover, Birla Estates maintains transparency in all dealings, establishing trust and fostering long-term customer relationships.
In conclusion, Birla Estates is synonymous with excellence, luxury, and sustainability in the real estate industry. With their unwavering commitment to quality, innovation, and customer satisfaction, they have carved a niche for themselves as one of the leading players in the market. Birla Estates' impressive portfolio of residential and commercial projects reflects its vision of redefining luxury living. As they continue to create extraordinary spaces that combine aesthetics, functionality, and sustainability, Birla Estates is poised to shape the future of real estate in India and beyond.
Birla Trimaya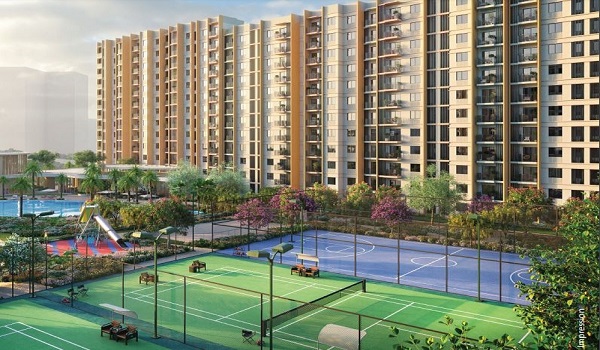 A brand-new, enormous mixed-use development called Birla Trimaya is being built in Shettigere, Devanahalli, North Bangalore, close to the Bangalore Airport. The expansive residential community of Birla Trimaya, located off the KIAL International Airport on 50 acres of prime land, houses the finest apartments for luxury living. The project offers large 1, 2, 3, and 3-bedroom duplex homes custom-built with opulent features in a green, environmentally conscious neighborhood.