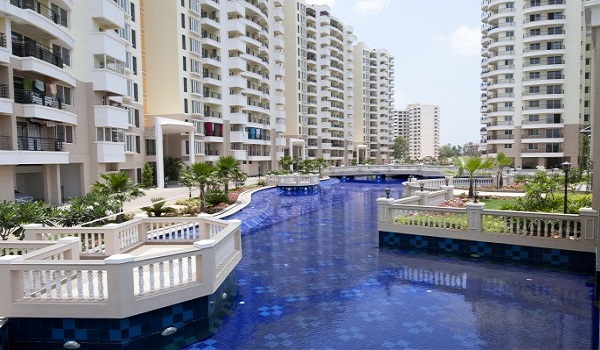 In recent years, North Bangalore has emerged as a promising destination for real estate investment. With its strategic location, robust infrastructure development, and growth potential, the region offers several compelling reasons for investors to consider it a lucrative market. This article will explore why North Bangalore is worth investing in real estate.
Strategic Location:
North Bangalore enjoys excellent connectivity, a key factor in its investment potential. It is well-connected to major employment hubs, such as Manyata Tech Park, Kirloskar Business Park, and Embassy Manyata Business Park, which house numerous multinational corporations. The region is also near the Kempegowda International Airport, making it an attractive option for frequent flyers and businesses with global operations.
Infrastructure Development:
North Bangalore has witnessed significant infrastructure development in recent years. The completion of the Bengaluru International Exhibition Centre (BIEC) has boosted the area's profile as a commercial and residential hub. The Namma Metro Phase 2 extension connecting North Bangalore to the rest of the city will further enhance connectivity and accessibility. Additionally, the proposed Peripheral Ring Road (PRR) will provide seamless connectivity to other parts of Bangalore, driving the region's economic growth and real estate demand.
Employment Opportunities:
The presence of major technology parks and business centers in North Bangalore has created a thriving job market. The area attracts many IT professionals, leading to high demand for residential and commercial properties. Many multinational companies have established offices here, making it an ideal location for professionals seeking employment. This strong job market catalyzes real estate investments, ensuring consistent demand and potential for rental income.
Educational Institutions:
North Bangalore boasts many educational institutions, including prestigious schools, colleges, and universities. Institutions like the Indian Institute of Science (IISc), the National Centre for Biological Sciences (NCBS), and Bangalore International School attract students and faculty from nationwide. The presence of such renowned institutions creates a demand for quality housing, making it an attractive investment opportunity for real estate developers.
Infrastructure for a Modern Lifestyle:
The development of social infrastructure is an essential aspect of real estate investment. North Bangalore offers many amenities and facilities, including shopping malls, cinemas, healthcare centers, and recreational spaces. The presence of international retail brands and entertainment options ensures a vibrant lifestyle for residents. The area also boasts well-planned residential communities with modern amenities like swimming pools, gyms, and landscaped gardens, providing an enhanced living experience.
Price Appreciation:
Investing in real estate in North Bangalore offers the potential for attractive price appreciation. The region has witnessed steady growth in property prices over the years, and the upward trend is expected to continue. With the ongoing infrastructure development, demand from the IT sector, and limited available land, property values are likely to rise, making it a lucrative investment opportunity.
Planned Development:
Well-planned development initiatives characterize North Bangalore. The region has witnessed the establishment of integrated townships and gated communities that offer a holistic living experience. These developments often include amenities such as schools, hospitals, retail spaces, and recreational facilities within the premises, catering to the needs of residents. Such planned communities enhance the overall value and appeal of the area, making it an attractive choice for investors.
In conclusion, North Bangalore's strategic location, robust infrastructure development, employment opportunities, presence of educational institutions, modern lifestyle amenities, price appreciation potential, and planned development make it a compelling destination for real estate investment. However, like any investment, thorough research and due diligence are crucial before committing to any property. With the right approach, investing in real estate in North Bangalore can yield significant returns and long-term growth potential.
Birla Trimaya prelaunch apartment by Birla Estates.
Birla Estates Blog