Should I Buy a Home in Bangalore on the Outskirts?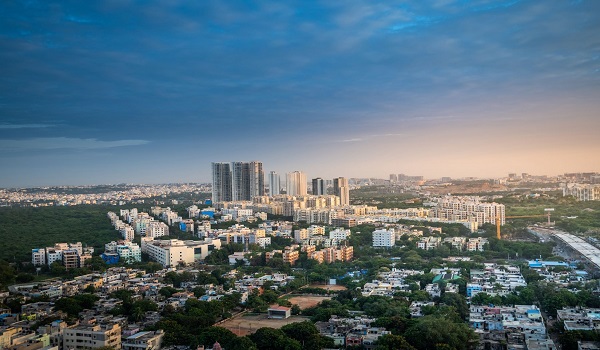 Bangalore, the capital of Karnataka and the IT hub of India has witnessed rapid urbanization and a booming real estate market over the years. With the city's infrastructure reaching its limits and the rise in property prices within the city limits, many prospective homebuyers are considering purchasing properties on the outskirts of Bangalore. Let us explore the factors to consider when deciding whether to buy a home on the outskirts of Bangalore, focusing on real estate aspects.
Here's why should I buy a home in Bangalore on the outskirts:
Affordability:
One of the main reasons for purchasing a home on the outskirts of Bangalore is affordability. The property prices in the city center have skyrocketed due to high demand, limited supply, and increasing land values. On the outskirts, however, you can often find more affordable options that offer more square footage for your budget. This allows potential homebuyers to fulfill their homeownership dreams without breaking the bank.
Larger Living Spaces:
Another advantage of buying a home on the outskirts of Bangalore is the availability of larger living spaces. In the city center, space comes at a premium, with cramped apartments and limited open areas. On the outskirts, you can find spacious villas, independent houses, or apartments with ample room for your family's needs. The additional space provides a better quality of life, especially for those who value privacy, gardens, and outdoor activities.
Potential for Appreciation:
While the city center has experienced substantial price appreciation, the outskirts of Bangalore are also witnessing significant growth. Property prices will likely appreciate over time as the city expands and infrastructure development reaches the outskirts. Investing in a home on the outskirts can provide a potential for long-term capital appreciation, making it a lucrative option for those seeking real estate investments.
Proximity to Employment Hubs:
Bangalore's outskirts are often well-connected to major employment hubs through highways and improved transportation networks. While the city center may be congested and face daily traffic, living on the outskirts can offer a smoother commute to tech parks and industrial areas. This is particularly advantageous for professionals in companies in the outskirts or neighboring cities like Hosur, Mysore, or Chennai.
Infrastructure Development:
Bangalore's urban sprawl has prompted the government to focus on infrastructure development on the outskirts. The development of roads, flyovers, metro lines, and other essential amenities is improving the connectivity and livability of these areas. As a result, residents on the outskirts can enjoy better access to schools, hospitals, shopping malls, and recreational facilities. It is crucial to research ongoing and planned infrastructure projects in the area you are considering for your home purchase.
Birla Trimaya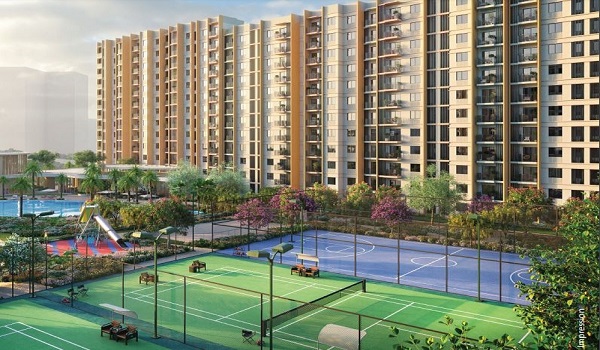 Birla Trimaya a brand new expansive mixed-use Township project, is situated in Shettigere, conveniently located near Bangalore Airport, Devanahalli, in the northern part of Bangalore. Spanning 50 acres of prime land, Birla Trimaya presents a massive residential enclave that falls under the luxury living apartments segment of Birla Estates. The project offers a wide range of spacious 1, 2, 3, and 3BHK Duplex Homes, meticulously designed with luxurious features to provide an exquisite living experience. The community also emphasizes eco-consciousness, with beautiful landscapes and over 35 acres of green and open spaces. Moreover, an impressive 2.5-acre Curated Lake adds to the allure, making Birla Trimaya special and exclusive.
The renowned builder, Birla Estates, ensures a high-quality living experience for Shettigere Airport Road residents. The architecture of Birla Trimaya is crafted by the internationally acclaimed firm "Broadway Malyan," guaranteeing an exceptional design. The project aims to offer a lifestyle that matches the highest standards of luxury and sophistication. In terms of location, Birla Trimaya benefits from excellent connectivity. It is conveniently situated in the heart of Shettigere, just off Bangalore International Airport and Airport Road, which provides easy access to areas such as Yelahanka, Jakkur, Hebbal, and Devanahalli. This prime location allows residents to enjoy seamless connectivity to major transportation hubs and key destinations in and around Bangalore.
Overall, Birla Trimaya presents a unique opportunity for individuals seeking a luxurious and well-connected living experience. With its prime location, impressive design, and commitment to green spaces, the project promises to create a vibrant and elite community in Shettigere, setting new standards in the real estate landscape of Bangalore.
Birla Estates Blogs