How Reliable are the Birla Projects?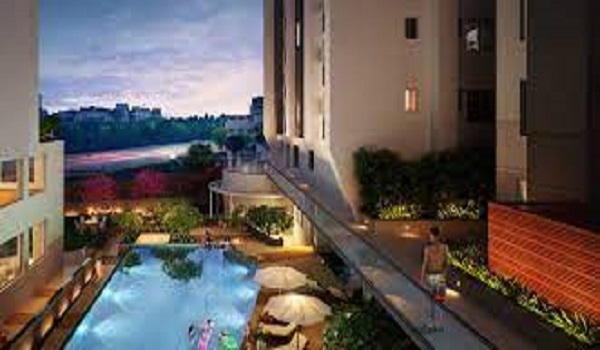 Birla projects have established a reputation for reliability and trustworthiness in the real estate industry. The Birla Group, with its rich legacy spanning several decades, has built a strong foundation of integrity, excellence, and customer satisfaction. This ethos is carried forward by Birla Estates, the real estate arm of the Birla Group, ensuring that their projects are known for their reliability and quality. Here, we will explore the factors contributing to Birla projects' reliability.
Legacy and Experience: Birla Group's legacy is trust and reliability. With a history of successful ventures across various industries, including cement, textiles, chemicals, and more, the Birla Group has gained immense expertise and experience. This accumulated knowledge and experience form the foundation of Birla Estates' real estate projects, instilling confidence in buyers and investors.
Commitment to Quality: Birla Estates strongly emphasizes delivering high-quality projects. Each development undergoes rigorous quality checks and adheres to the highest standards of construction and craftsmanship. From selecting the finest materials to engaging renowned architects and consultants, Birla Estates ensures that every aspect of their projects is of the highest quality. This commitment to quality assures customers that they are investing in a reliable and durable property.
Customer-Centric Approach: Birla Estates prioritizes customer satisfaction and focuses on understanding the needs and aspirations of its buyers. They actively communicate with customers, providing regular updates and promptly addressing any concerns. Birla Estates believes in building long-term customer relationships and ensures transparency at every project stage. This customer-centric approach fosters trust and reliability, as buyers feel confident that their needs are understood and met.
Sustainable Practices: Birla Estates is committed to sustainable development and incorporates eco-friendly practices in its projects. They aim to minimize the environmental impact of their constructions by adopting green building techniques, utilizing renewable energy sources, and implementing efficient waste management systems. This focus on sustainability showcases their responsible approach and assures customers of their investments' reliability and longevity.
Strong Financial Backing: The Birla Group's financial stability and strong backing provide their projects an added layer of reliability. With their solid financial foundation, Birla Estates can effectively manage and complete projects on time, ensuring buyers receive possession as promised. This financial strength gives buyers confidence in their investments' reliability and timely delivery.
Award-Winning Reputation: Various industry accolades and awards have recognized Birla Estates' commitment to excellence and reliability. These prestigious awards highlight the trust and recognition that Birla projects have garnered in the real estate market. The recognition serves as a testament to their reliability and the quality they deliver.
Post-Sales Support: Birla Estates' reliability extends beyond the completion of projects. They provide comprehensive post-sales support, addressing any issues or concerns that buyers may have. Whether assisting with paperwork, maintenance support, or resolving any after-sales queries, Birla Estates ensures that customers receive the necessary support even after possession. This commitment to post-sales support reinforces the reliability and trustworthiness of Birla projects.
Compliance with Regulations: Birla Estates ensures strict adherence to all legal and regulatory requirements. They obtain all necessary approvals and permits from relevant authorities, ensuring their projects comply with local building codes and regulations. This commitment to regulatory compliance gives buyers peace of mind, knowing that their investment is in a project that meets all necessary legal standards.
Track Record of Successful Deliveries: Birla Estates has a track record of successfully constructing projects on time. Their ability to meet deadlines and hand over possessions as promised demonstrates their reliability and commitment to honoring their commitments. This track record instills confidence in buyers, who can rely on Birla Estates to complete and deliver their projects per the agreed-upon timelines.
Transparent Documentation and Processes: Birla Estates maintains transparency in all documentation and processes related to their projects. They provide clear and comprehensive information about the project specifications, pricing, payment schedules, and legal documentation. By ensuring transparency, Birla Estates builds trust with buyers, assuring them that their projects have no hidden surprises or uncertainties.
In conclusion, Birla projects have earned a reputation for reliability due to various factors such as the legacy and experience of the Birla Group, commitment to quality, customer-centric approach, sustainable practices, strong financial backing, industry recognition, and post-sales support. Buyers and investors can trust Birla Estates' projects to deliver on their promises, providing reliable, high-quality properties. As a result, Birla Estates continues to be a preferred choice for discerning homebuyers seeking reliable and trustworthy real estate investments.
Birla Trimaya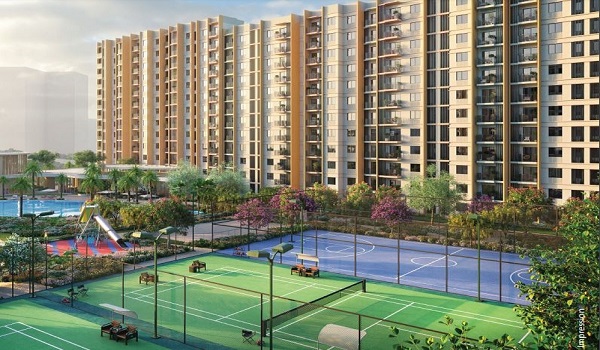 Birla Trimaya Devanahalli, located in the charming city of Bangalore, is an upcoming residential project that promises a sophisticated and contemporary lifestyle. This luxurious development is designed to redefine modern living with its stunning architecture, impeccable design, and world-class amenities. Set amidst lush green landscapes, Birla Trimaya Devanahalli offers a blend of nature and luxury. The project features thoughtfully crafted apartments ranging from lavish 2, 3, and 4 BHK units to premium-class residential plots, catering to the diverse needs of individuals and families. The architecture of Birla Trimaya Plots showcases elegance and style, seamlessly blending with the surrounding environment. The interiors are meticulously designed, reflecting luxury and grandeur. Every aspect of the apartments is carefully curated to strike the best balance between aesthetics and functionality. Residents of Birla Trimaya can enjoy a range of amenities that enhance their lifestyle. The project offers luxurious and convenient living, from a state-of-the-art clubhouse and fully equipped fitness center to beautifully landscaped gardens and jogging tracks. A sparkling swimming pool, serene meditation garden, children's play area, multipurpose hall, and indoor games room cater to the recreational needs of all age groups. Strategically located in Devanahalli, Birla Trimaya Plots enjoy excellent connectivity to major parts of Bangalore. The neighborhood is witnessing rapid development and is home to renowned schools, hospitals, shopping centers, and entertainment hubs, ensuring a convenient and fulfilling living experience.
Birla Tisya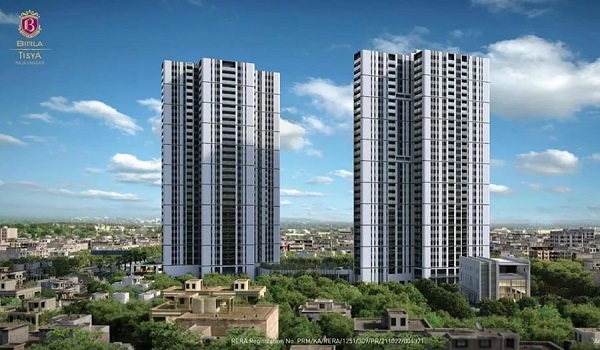 Birla Tisya, located in the rapidly developing neighborhood of Magadi Road, Bangalore, is the latest upcoming residential apartment project by Birla Estates. Offering 2, 3, and 4 BHK apartments, this project showcases Birla's signature luxury, safety, and top-notch facilities, surrounded by beautiful landscapes. The apartments at Birla Tisya are meticulously designed by top-rated architects, ensuring the best living spaces for its residents. With brilliant architecture and an equivalent lifestyle, this project is set to deliver a quality living experience to the community of Magadi Road. Starting from ₹ one crore onwards, Birla Tisya presents an opportunity to embrace a luxurious and comfortable lifestyle in one of Bangalore's most promising locations.
Birla Aroma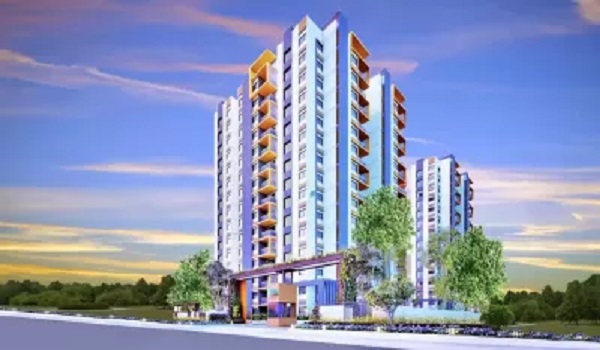 Birla Aroma, located in Bangalore's esteemed JP Nagar neighborhood, offers luxurious 2 BHK and 3 BHK apartments. Spanning 2 acres of land, this residential project provides a serene living experience. With apartment sizes ranging from 1340 to 1605 square feet, residents can enjoy spacious and comfortable homes. Birla Aroma boasts 180 units, each meticulously designed to provide the utmost convenience and style. The project embodies the perfect blend of contemporary architecture and thoughtful design. Residents can indulge in various modern amenities, including landscaped gardens, a fitness center, a children's play area, and more. With its prime location in JP Nagar, Birla Aroma offers excellent connectivity to major parts of Bangalore and access to renowned educational institutions, healthcare facilities, shopping centers, and entertainment options. Experience a luxurious lifestyle in these meticulously crafted apartments at Birla Aroma.
Birla Alokya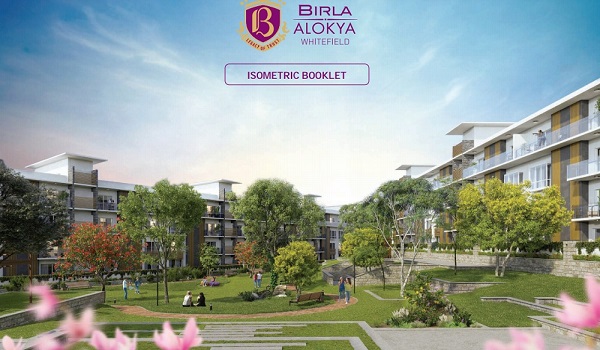 Birla Alokya is a prestigious residential project offering two floors of luxurious homes in Bangalore. Spread across 7.9 acres of land, this project presents the option of private terraces or gardens, providing residents with a serene and green living environment. The project offers 3 and 4 Bedroom spacious homes that are smart and secure. Birla Alokya aims to enhance residents' lifestyles by providing more than 30 life-designed amenities. These amenities are designed to cater to the diverse needs and preferences of the residents, offering them a well-rounded and fulfilling living experience. With its expansive land area, high-quality construction, and focus on smart and secure living, Birla Alokya stands as the epitome of comfort in Bangalore. Embrace a lifestyle of elegance and convenience in these meticulously designed homes that offer a perfect blend of aesthetics and functionality.
Birla Estates Blogs