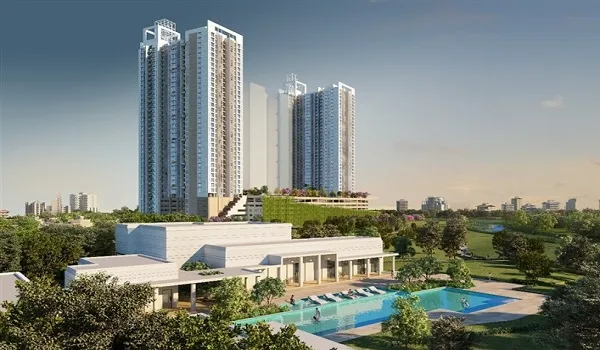 Are you dreaming of a luxurious and sophisticated lifestyle in the vibrant city of Bangalore? Look no further than Birla Apartments in Bangalore, where luxury meets convenience in the city's heart. With its impeccable design, top-notch amenities, and unmatched quality, Birla Apartments sets new standards for luxurious living in Bangalore. Step into a world of grandeur as you enter the elegantly crafted apartments of Birla Estates. From spacious living areas to well-appointed bedrooms, every corner of these apartments exudes style and sophistication. The attention to detail in the interior finishes and fixtures showcases the commitment of Birla Estates to providing a truly luxurious living experience.
Birla apartments in Bangalore are not just a place to live; it's a statement of luxury and refinement. Every aspect of this residential community exudes elegance and class, from the grand entrance to the meticulously landscaped surroundings. Immerse yourself in a world where comfort, convenience, and sophistication come together seamlessly. Experience the epitome of luxury living at Birla Apartments, where every detail has been meticulously planned to provide residents with a truly extraordinary lifestyle. Embrace a life of exclusivity, surrounded by the finest amenities and a community of like-minded individuals who appreciate the finer things in life. Indulge in the allure of Birla Apartments in Bangalore and elevate your living experience to new heights. Discover a home that not only meets your expectations but exceeds them.
Let's look into some of the best Birla apartments in Bangalore.
Birla Tisya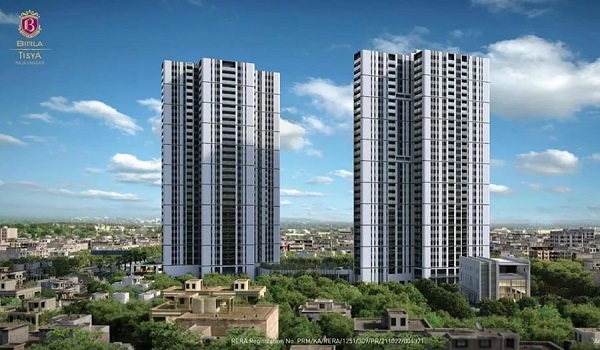 Birla Tisya, the upcoming luxury residential project by Birla Estates, is set to redefine the concept of opulent living in Magadi Road, West Bangalore. With its spacious 2, 3, and 4 BHK apartments, Birla Tisya caters to individuals' and families' diverse lifestyles and requirements. Birla Estates is renowned for its forward-thinking approach, and Birla Tisya is no exception. The project has been designed to harmonize with the charm of Bangalore's garden city while incorporating futuristic elements. Situated in the culturally rich neighborhood of Magadi, Birla Estate Magadi Road draws inspiration from the heritage of old Bengaluru. The residential spaces exude the essence of old Bengaluru's architecture and blend seamlessly with the vibrancy of modern apartment living. With prices starting at 1.45 Crore* onwards, Birla Tisya offers a range of options to suit different budgets and preferences. The apartments boast spacious layouts ranging from 850 to 1750 square feet, ensuring ample living space for residents. Spread across a sprawling land area of 4.75 acres, Birla Tisya is designed to provide a sense of openness and tranquility. The project comprises two towers with 31 floors, offering breathtaking views of the surrounding cityscape. The possession of Birla Tisya is scheduled for 2026 onwards, allowing homebuyers to plan their future in this exceptional residential community.
Birla Trimaya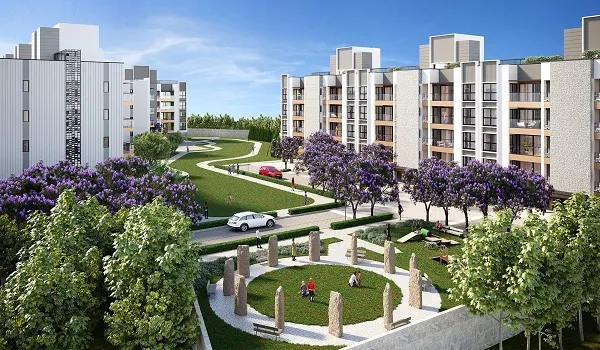 Birla Trimaya stands as a truly iconic housing project meticulously crafted by renowned architects and interior designers to cater to the demands of contemporary living. Developed by the esteemed Birla Group, this residential undertaking, Birla Trimaya Raja Rajeshwari Nagar, occupies a prime location in Bengaluru with excellent connectivity. The project showcases exquisite 2-BHK and 3-BHK villas with awe-inspiring interiors and exteriors. Each villa is a testament to luxury and sophistication, designed to provide residents with an unparalleled living experience. The project's popularity stems from its exceptional amenities and a secure gated township, making it highly sought-after among homebuyers. Birla Trimaya promises to redefine modern living standards, providing residents with a harmonious blend of style, comfort, and convenience. With its thoughtful design, premium features, and prime location, this residential project is set to become a symbol of excellence in the real estate industry.
Birla Apple Aroma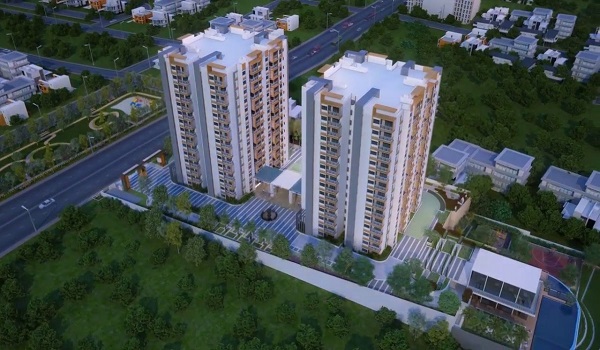 Located in JP Nagar, Bangalore, Birla Apple Aroma is an exquisite residential project offering 2.5 and 3 BHK apartments. The apartments range from 1340 to 1605 square feet, providing residents with spacious and comfortable living spaces. Birla Apple Aroma is designed to blend aesthetics and functionality perfectly. The apartments boast contemporary designs and thoughtful layouts, ensuring optimal space utilization. With meticulous attention to detail, the project offers a delightful living experience. JP Nagar is a prominent area in Bangalore known for its excellent connectivity and proximity to key amenities. Birla Apple Aroma residents can easily access schools, hospitals, shopping centers, and entertainment hubs. These include landscaped gardens, a clubhouse, a gymnasium, and a swimming pool. Birla Apple Aroma offers a serene and comfortable living environment for individuals and families looking for a contemporary home in Bangalore.
Birla Alokya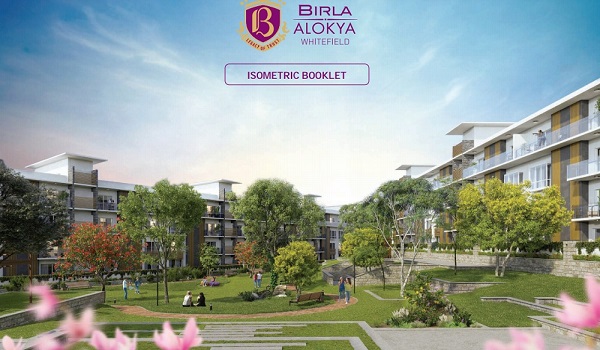 Nestled in the thriving IT destination of Whitefield, Birla Alokya presents an exquisite collection of 3 and 4-BHK apartments. This residential haven captures the essence of old and new Bengaluru, offering a unique blend of villa-like luxury within a vibrant apartment community. Spanning across 7.9 acres, Birla Alokya accommodates 218 meticulously designed apartments. The homes are spread across two floors, allowing residents to enjoy a private terrace or a lush garden space. Birla Alokya goes beyond the ordinary, providing an exceptional living experience with over 30 amenities. With its strategic location in Whitefield, Birla Alokya offers seamless connectivity to major IT hubs, educational institutions, healthcare facilities, and entertainment options. It is the perfect abode for those seeking a harmonious blend of luxury, convenience, and community living in Bengaluru.
Birla Estates Blogs